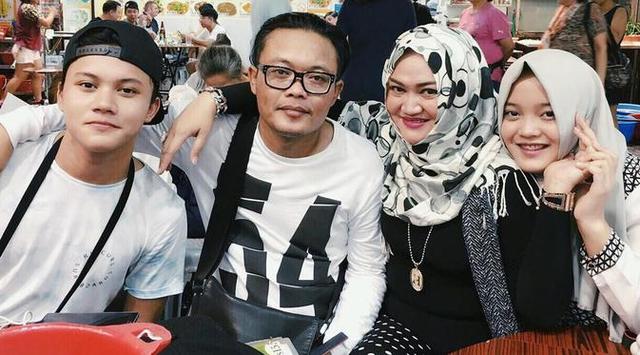 Liputan6.com, Jakarta Kepergian Lina ibu Rizky Febian pada 4 Januari 2020 masih meninggalkan duka yang mendalam bagi keluarga maupun kerabat dekatnya. Selain itu, Instagram Rizky pun dibanjiri ucapan belasungkawa dari para netizen.
Namun selang dua hari setelah kepergian Lina, anak sulung Sule tersebut melaporkan meninggalnya sang ibu ke Polrestabes Bandung, Jawa Barat. Rizky Febian membuat laporan karena menemukan kejanggalan dari wafatnya dang ibunda.
Advertisement
Kabid Humas Polda Jabar, Kombes Saptono Erlangga, membenarkan informasi adanya laporan dari Rizky Febian. Laporan tersebut disampaikan ke Polrestabes Bandung pada Senin, 6 Januari 2020.
"Iya benar. Kemarin hari senin tanggal 6 januari 2020 saudara Rizky Febian, putra almarhumah telah melaporkan ke Polrestabes Bandung," ucap Kombes Saptono Erlangga saat dihubungi pada Selasa (7/1/2020).
Laporan yang telah dilakukan oleh penyanyi solo itu akan ditindaklanjuti oleh Pelrestabes Bandung. Berikut fakta kematian Lina dirangkum Liputan6.com dari berbagai sumber, Rabu (8/1/2020).
1 of 7
1. Alasan Rizky Lapor ke Polisi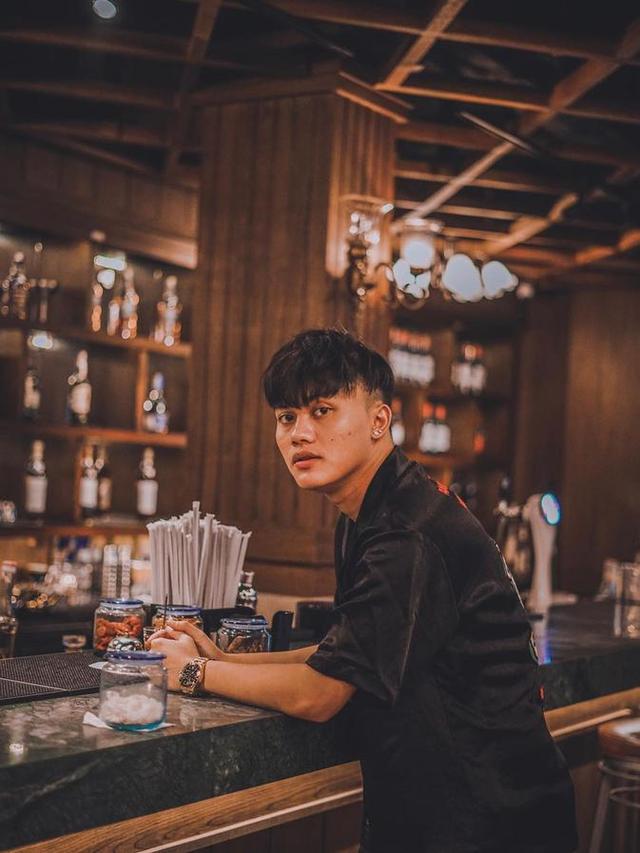 Rizky Febian (Instagram/rizkyfbian)
Berselang dua hari setelah meninggalnya Lina Jubaedah, Rizky Febian melaporkan kematian sang ibunda ke Polrestabes Bandung, Jawa Barat. Laporan ini dilayangkan karena ia mencurigai ada hal yang tak wajar atas kematian ibundanya.
Kabid Humas Polda Jabar, Kombes Saptono Erlangga juga telah membenarkan kabar laporan tersebut. Alasan Rizky Febian melaporkan kematian sang ibunda karena kejanggalan dalam kematiannya. Seperti menemukan adanya lebam di leher dan tubuhnya.
"Dari laporan itu saudara Rizky menyampaikan adanya kecurigaan kematian tidak wajar oleh almarhumah lbu Lina. Dari laporannya bahwa kecurigaan itu adanya luka lebam di tubuh almarhum," tutur Kombes Saptono Erlangga.
Selain itu Rizky juga buka suara terkait penyebab meninggalnya sang ibu. Ia membantah jika ibunya meninggal karena penyakit jantung.
"Sebenarnya nggak ada sakit jantung, cuma sesak, lambungnya naik, dipakaikan oksigen. Waktu kontrol juga biasa, check up jantung aman, paru-paru juga aman," ujar Rizky Febian
2 of 7
2. Tanggapan Sule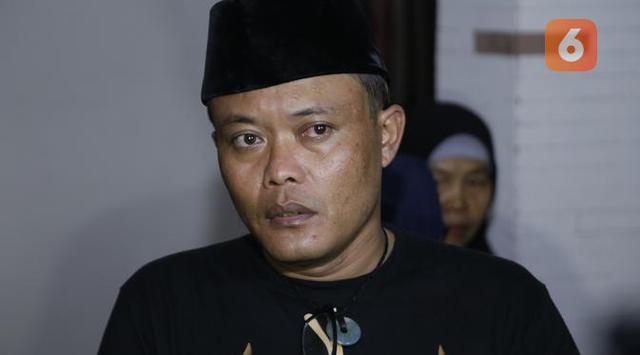 Sule (Bayu Herdianto/Kapanlagi.com)
Terkait laporan kematian Lina yang dilakukan oleh Rizky Febian, Sule enggan memberikan tanggapan. Lantaran mantan suami Lina tersebut belum mengetahui laporan yang dilayangkan oleh anak sulungnya tersebut.
"Saya kurang tahu ya kalau itu. Belum mau komentar deh ya. Makasih ya," ucap Sule aaat dihubungi wartawan pada Selasa (7/1/2020).
Sule juga mengaku tak ingin terlibat lebih jauh dengan masalah ini. Pasalnya, kematian Lina sudah bukan dalam ranah dan haknya, mengingat jika keduanya sudah resmi berpisah.
Komedian tersebut juga kembali menegaskan jika tak tahu dengan kejanggalan dalam kematian mantan istrinya itu. Sule hanya ingin kondisi tenang dulu karena saat ini masih dalam suasana berduka atas meninggalnya Lina.
3 of 7
3. Reaksi Teddy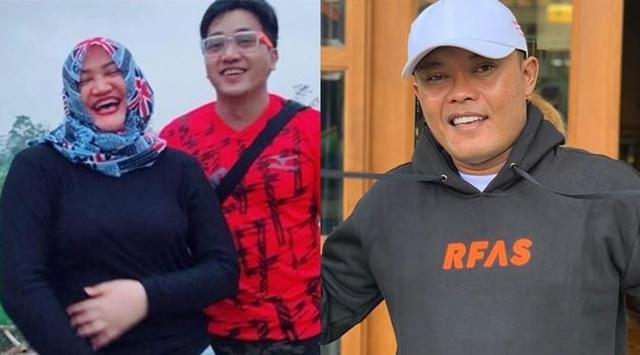 Teddy (Sumber: KapanLagi)
Teddy yang merupakan suami Lina tak bisa berkomentar banyak, lantaran ia tak mengetahui adanya laporan Rizky Febian terkait dugaan kematian tak wajar sang ibu.
"Belum tahu saya malahan. Belum tahu," ucap Teddy saat dihubungi wartawan melalui sambungan telepon pada Selasa (7/1/2020) sore.
Meski masih belum tahu, Teddy mengizinkan jika pihak keluarga ingin melakukan otopsi pada jenazah Lina. Namun jika namanya terseret pada kasus tersebut, ia tidak akan tinggal diam. Teddy tak menutup kemungkinan akan membuat laporan balik.
"Silakan aja mau autopsi, mah. Cuma kalau ada pencemaran nama baik saya, saya tuntut balik paling. Iya gitu aja," ucap Teddy.
4 of 7
4. Belum Terlapor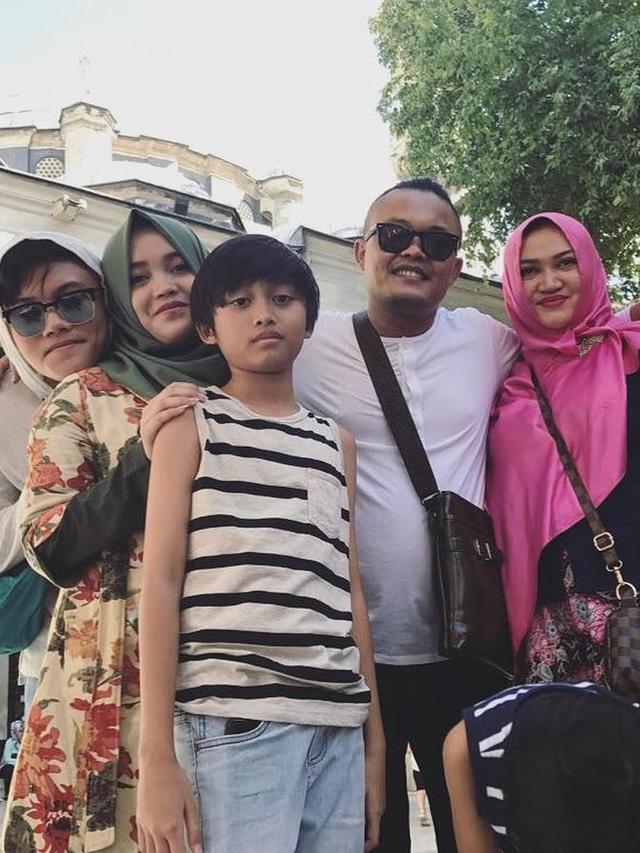 (Instagram/rizkyfbian)
Kombes Saptono Erlangga memaparkan, laporan Rizky Febian tersebut masih belum ada pihak terlapor. Rizky hanya melaporkan jika ada kecurigaan kematian tak wajar mendiang Lina.
Ia juga menambahkan jika laporan dari Rizky Febian belum dilengkapi dengan hasil visum. Tetapi, Polrestabes Bandung tetap akan menindaklanjuti terkait laporan tersebut.
Keluarga Lina Jubaidah ternyata mendukung penuh keputusan Rizky Febian buat lapor polisi. Hal itu disampaikan oleh mantan kuasa hukum almarhumah, Abdurahman Pratomo kepada wartawan
"Kemarin adik dan suami adiknya Lina nggak ada keberatan. Mereka mendukung apa yang akan dilakukan Ikky dan adik-adiknya," terangnya.
5 of 7
5. Ditindaklanjuti dan lakukan penyidikan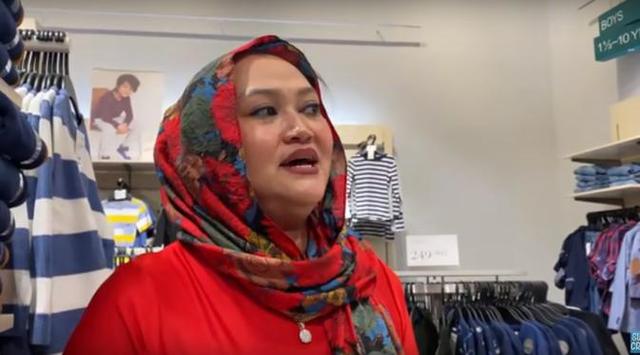 Lina. (YouTube @Putri Delina)
Mendapat laporan dari Rizky Febian, pihak Polrestabes Bandung bekerja sama dengan rumah sakit tempat Lina dirawat sebelum meninggal untuk melakukan penyidikan. Kombes Saptono Erlangga menjelaskan jika nanti sudah ada bukti, pihak kepolisian akan menindak lanjuti kasus ini.
Penyidik akan koordinasi dengan pihak rumah sakit dan melihat catatan medis Lina. Jika keterangan dokter kemungkinan adanya ketidakwajaran, kasus tersebut akan ditindak lanjuti dengan langkah-langkah berikutnya.
6 of 7
6. Keluarga siap jika jenazah Lina diotopsi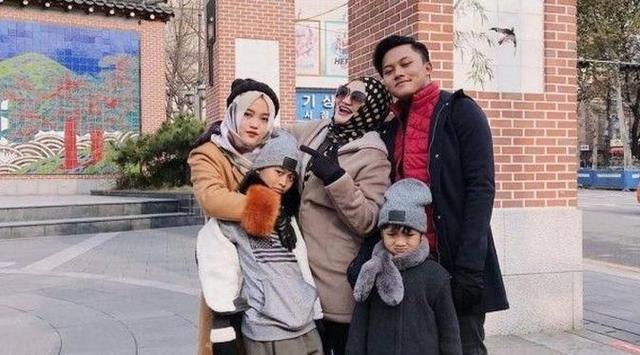 foto: instagram.com/putridelinaa
Adanya laporan tersebut, bisa jadi nantinya makam Lina dibuka dan diambil untuk menjalani otopsi. Adanya kemungkinan tersebut rupanya sudah mendapat persetujuan dari keluarga almarhumah. Makanya perlu dibuat terlebih dahulu laporan dari polisi.
"Dari keluarga memang mendengar mau diadakan otopsi. Tapi kalau untuk itu harus ada laporan polisi dulu kan, baru polisi mengambil tindakan atas permintaan keluarga, untuk dilakukan atau tidak," kata Abdurahman Pratomo selaku kuasa hukum Lina saat dihubungi melalui sambungan telepon, Selasa (7/1/2020) seperti dikutip dari Kapanlagi.
"Kemarin adik dan suami adiknya Lina nggak ada keberatan. Mereka mendukung apa yang akan dilakukan Ikky dan adik-adiknya," imbuhnya.